Our Oil
The origin
The word oil comes from the Arabic AZ ZAIT, which means olive juice. Sancha Pérez produces Organic Extra Virgin Olive Oil, a balanced oil that has the properties and the smooth and fruity flavor of Arbequina. We collect the olives manually, transport them in 20Kg breathable boxes to avoid undesirable fermentation, and grind them cold the same day they are collected in the field, a determining factor for the quality of the oil. Oil is part of our culture and our food diet due to the amount of antioxidants and other beneficial properties for health.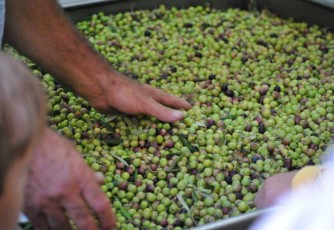 The recovery of old olive groves
The recovery of the old olive groves and the milling of olives to small producers is one of our greatest endeavors, aware that this activity can become over time an element of landscape enrichment and social cohesion in La Janda.